A photo taken in August from a ship in the "Inside Passage," Alaska, same trip that produced this photo. Evening, looking east into an inlet, with a cruise ship emerging.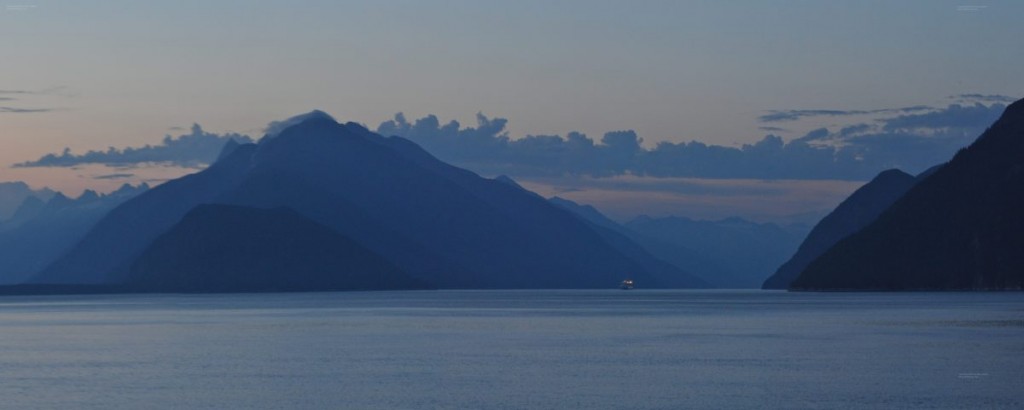 You can also download the very much larger version by CLICKING HERE, good for printing and such. Permission granted for personal use.
If you downloaded and liked the high-rez version, please consider a donation. Suggested: $1. Of course, more is always appreciated.